Description
Material :Aluminum Alloy 6061,hard anodizing and numerical controlled precision bending,excellent shockproof and maximum firmness.

Length:440mm/ 17.32 inch;520mm/20.47inch.Short length,well fits kids bike.

Clamp diameter(middle of the handlebar):31.8mm;Bar end diameter:22.2mm.

Riser: 30m. Sweep back angle:5°

Shipping time:If order is fullfilled by Abuyamoy(seller), it's shipped from China, normally it takes 7 to 15 business days.If it's fullfilled by Amazon(FBA),it will be very fast.
Size Specifications
Clamp diameter((middle of the handlebar)):31.8mm
Handlebar length:440mm;520mm(two sizes for you to choose)
You can cut the handlebar to the length you need
Bar end diameter:22.2mm
Thickness:2.5mm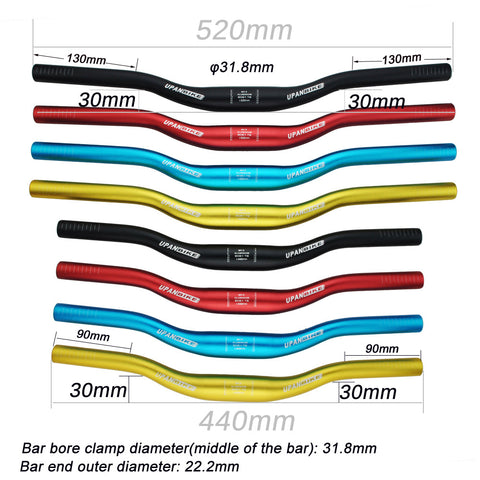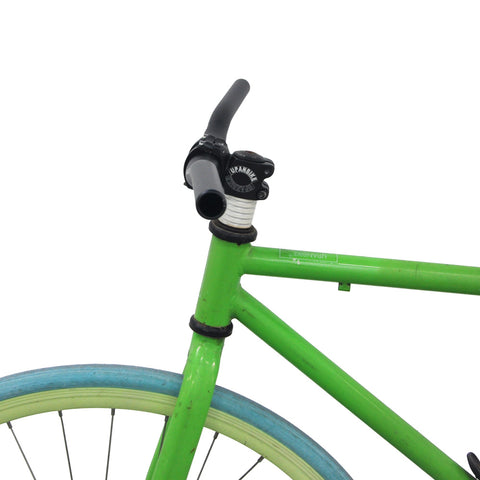 √ More Comfortable:Ergonomic curve supports rider's back.Provide protection during cycling.
√ Easy Control:Extra long handlebars,high strength,let you control your mountain bikes easily in complex terrain.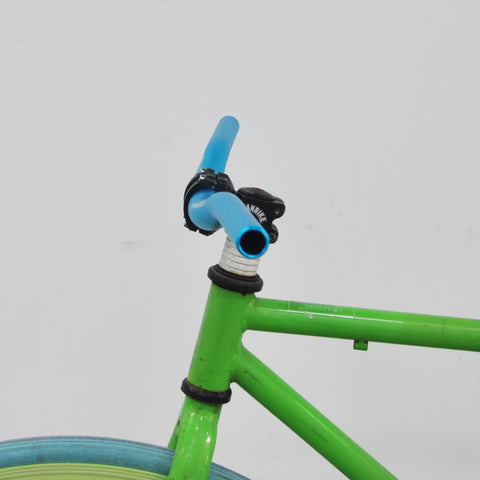 ✔ Help you control your mountain bike easily while cycling on complex terrain.
✔ Enjoy the challenge:Used to relax in the long-distance cycling.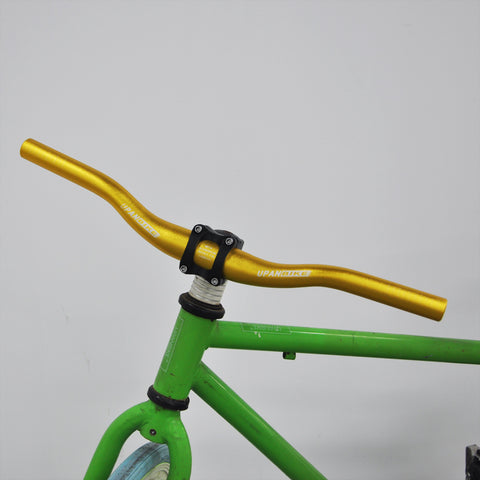 √ Compatible with most dirt bicycles and mountain bikes.
Payment & Security
Your payment information is processed securely. We do not store credit card details nor have access to your credit card information.